New Cruise 2006 Collection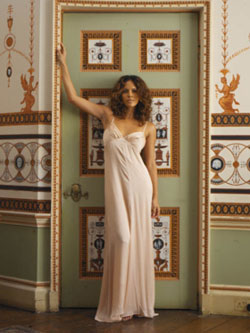 Following the launch of Cruise last season, the new 2006 collection will be available in store from November 2006. Designed with film starlets in mind, luxurious fabrics in beautiful styles offer the perfect wardrobe for eclectic winter parties in hot climates.

The look is refined glamour with metallic embellishments on chiffon and jersey dresses. Floral or rainbow prints feature as well as shades of coral and sea green, perfectly complementing sun-kissed skin.